COLORFRONT STREAMING SERVER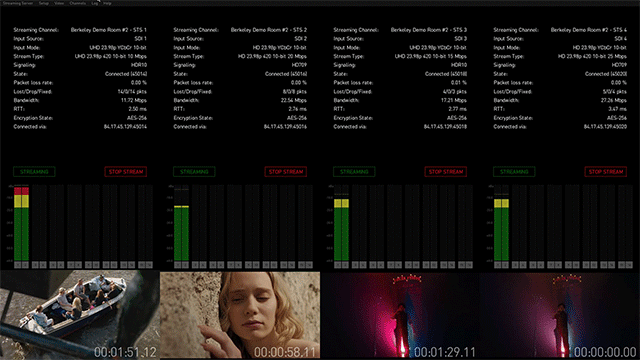 Colorfront is introducing a revolutionary streaming server appliance that can bring your review quality right up to a grading suite or screening room level. It offers multiple channels of live 12G-SDI UHD video with Dolby Vision support, and reference quality real-time streaming from third party applications such as Blackmagic Resolve or Autodesk Flame in 4K HDR - all without the lag! Plus it's secure: SRT (Secure Reliable Transport Protocol) provides pristine multi-channel audio over public networks for remote clients who will experience subsecond latency viewing 4K/2K/3D content either in Rec709 SDR or HDR with Dolby Vision. Cutting edge technology has never looked so awe inspiring!
Streaming Server PDF brochure |

900 KB
Streaming Server Users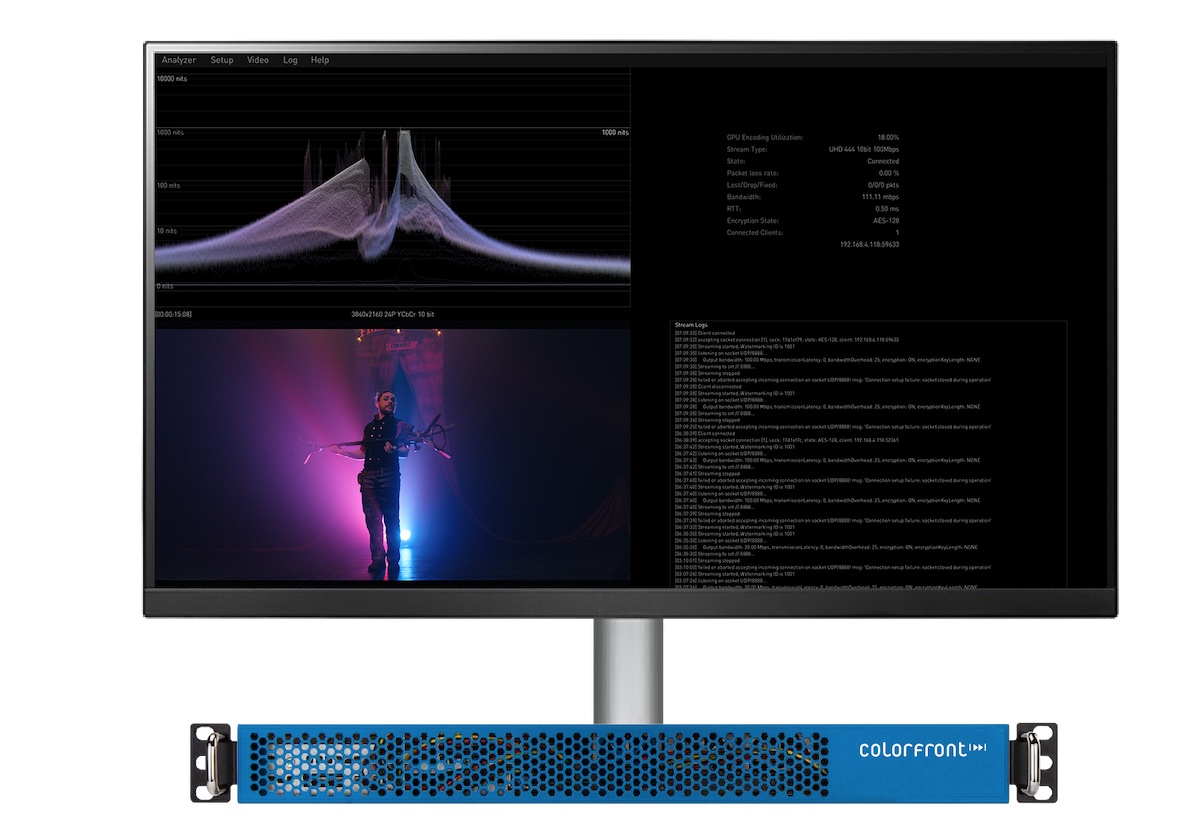 Leading companies in the entertainment industry trust Colorfront Streaming Server for their high-quality video streaming needs. From major studios like CBS and FOX, to post-production powerhouses like Company 3 and Harbor Picture Company, our clients rely on our technology to deliver the best possible viewing experience. Join the ranks of these respected industry leaders and see the difference Colorfront Streaming Server can make for your video streaming projects.
Streaming Server offers four (4x) channels of 256-bit AES encrypted reference-quality 4K Dolby Vision HDR video, each with upto 16 channels of 24-bit PCM audio, all from a single 1RU server.
Whether you are a professional video editor, colorist, visual effects artist or streaming producer, our streaming server appliance will help you share high-quality, visually stunning content with your collaborators. With cutting-edge technology and advanced features, it's the perfect choice for anyone looking to take their streaming to the next level. So why wait? Upgrade your streaming setup today and experience the difference with Colorfront's revolutionary streaming server appliance.
Colorfront Launches New Streaming Server Appliance for Remote Colour-Accurate Post Production Operations |

97 KB