COLORFRONT STREAMING SERVER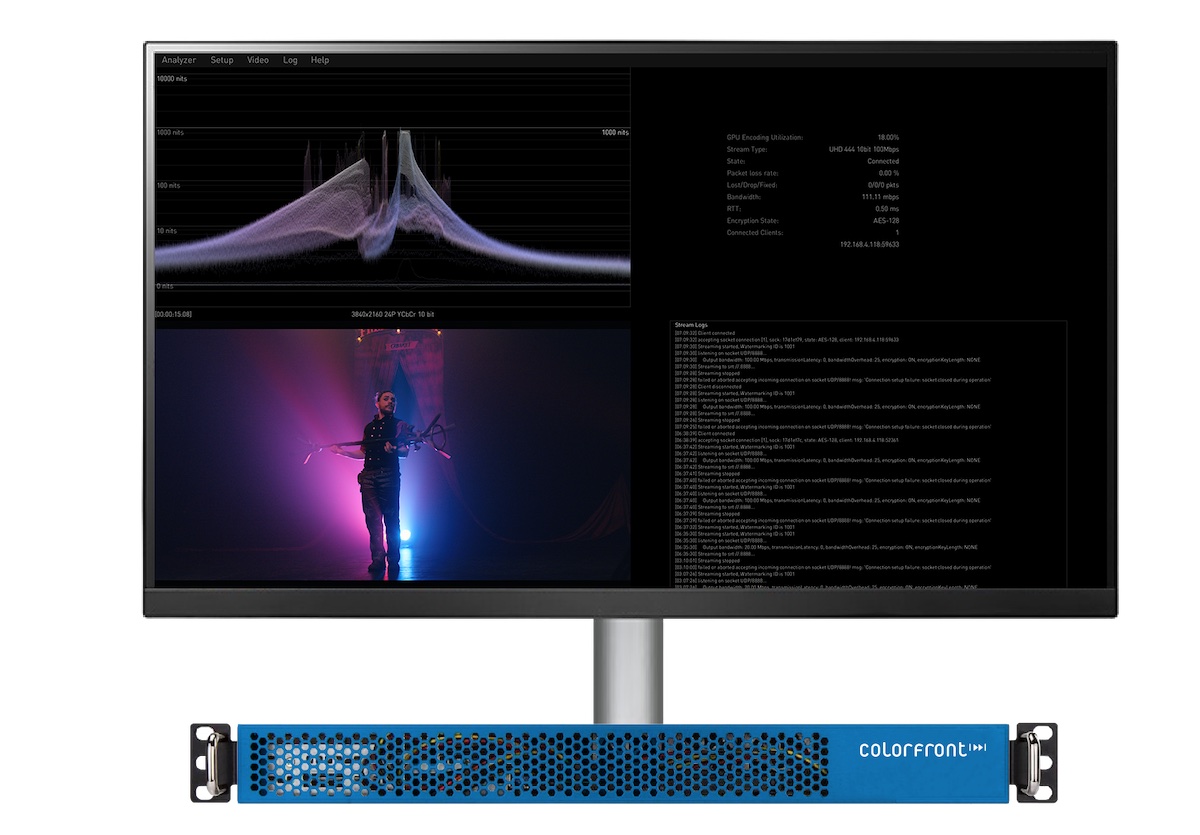 Colorfront is also announcing a 1RU dedicated streaming server appliance offering multiple channels of live video streaming, via 12G-SDI input in UHD, with Dolby Vision support.
Streaming Server PDF brochure |

900 KB
Streaming Server Users
Colorfront Streaming Server has taken Hollywood by storm, with most of the major studios, OTTs, and post-production facilities already using Colorfront Streaming Servers for their high-end streaming needs.
Streaming Server offers four (4x) channels of 256-bit AES encrypted reference-quality 4K Dolby Vision HDR video, each with upto 16 channels of 24-bit PCM audio, all from a single 1RU server.
Sub-second latency reference quality video streaming from live video gives you the quality of review you would expect in a grading suite or screening room, but remotely. Share colour and frame-accurate footage in 4K HDR from third-party applications such as Blackmagic Resolve or Autodesk Flame – all in real-time.
The appliance works in real-time with HD, 2K & 4K, and stereo3D content, in Rec709 SDR or HDR with Dolby Vision, and uses SRT (Secure Reliable Transport Protocol) to deliver pristine quality, low-latency live video, plus multi-channel audio, over the public internet to multiple remote clients concurrently. Forensic NexGuard watermarking and 256-bit AES encryption are used to ensure content remains secure and protected.
Colorfront Launches New Streaming Server Appliance for Remote Colour-Accurate Post Production Operations |

97 KB