Colorfront at the HPA 2022 Tech Retreat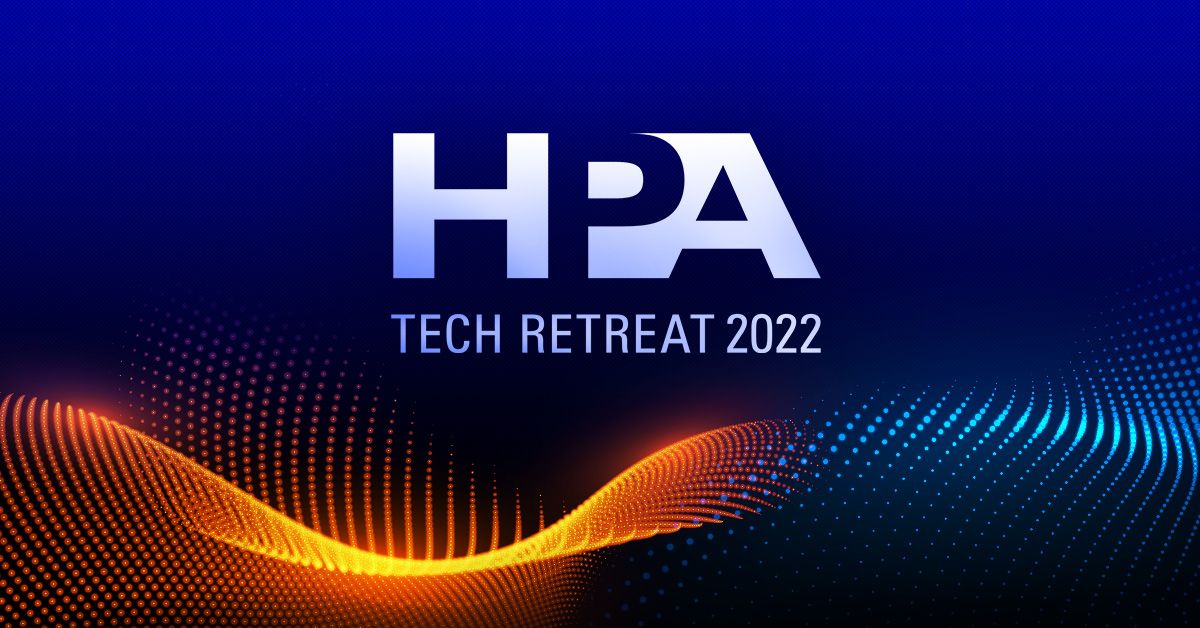 Colorfront will be demoing at the 2022 HPA Tech Retreat Innovation Zone on February 21–24 at the The Westin Mission Hills Golf Resort and Spa in Palm Springs, CA.
At the 2021 HPA Awards Colorfront received an 'honorable mention' in the Engineering Excellence category for Streaming Server, a cost-effective 1RU multi-channel live-streaming server appliance delivering sub-second latency reference quality video and audio from live SDI (or NDI) inputs - remotely.
Colorfront Streaming Player Platforms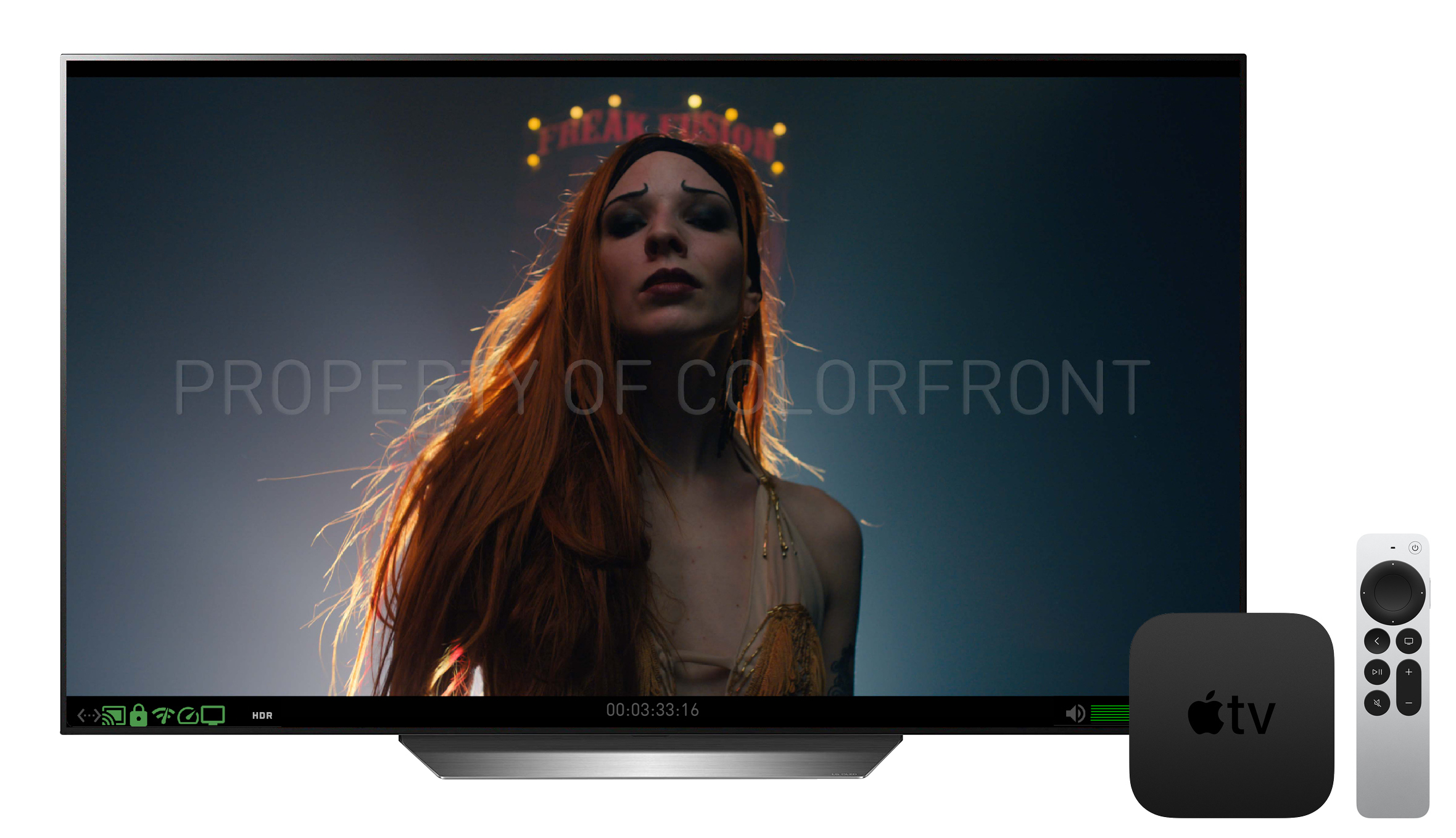 Colorfront Streaming Player is now supported a variety of platforms, so you can enjoy reference quality sub-second latency video streaming in a 4K cinema, on your laptop or even on the latest iPhone.
PC workstations from HP and Supermicro with professional video output using BlackMagic Decklink and AJA Kona 5 video
Mac Pro with Apple Pro Display XDR
M1 Mac Mini and 24-inch M1 iMac

[new]

MacBook Pro M1, M1 Pro / M1 Max CPU and the liquid retina XDR display

[new]

iPad Pro & iPhone 12 / 13 Pro/Pro Max

[new]

Apple TV 4K
Colorfront Express Dailies and Streaming Player on new Apple MacBook Pro M1 Max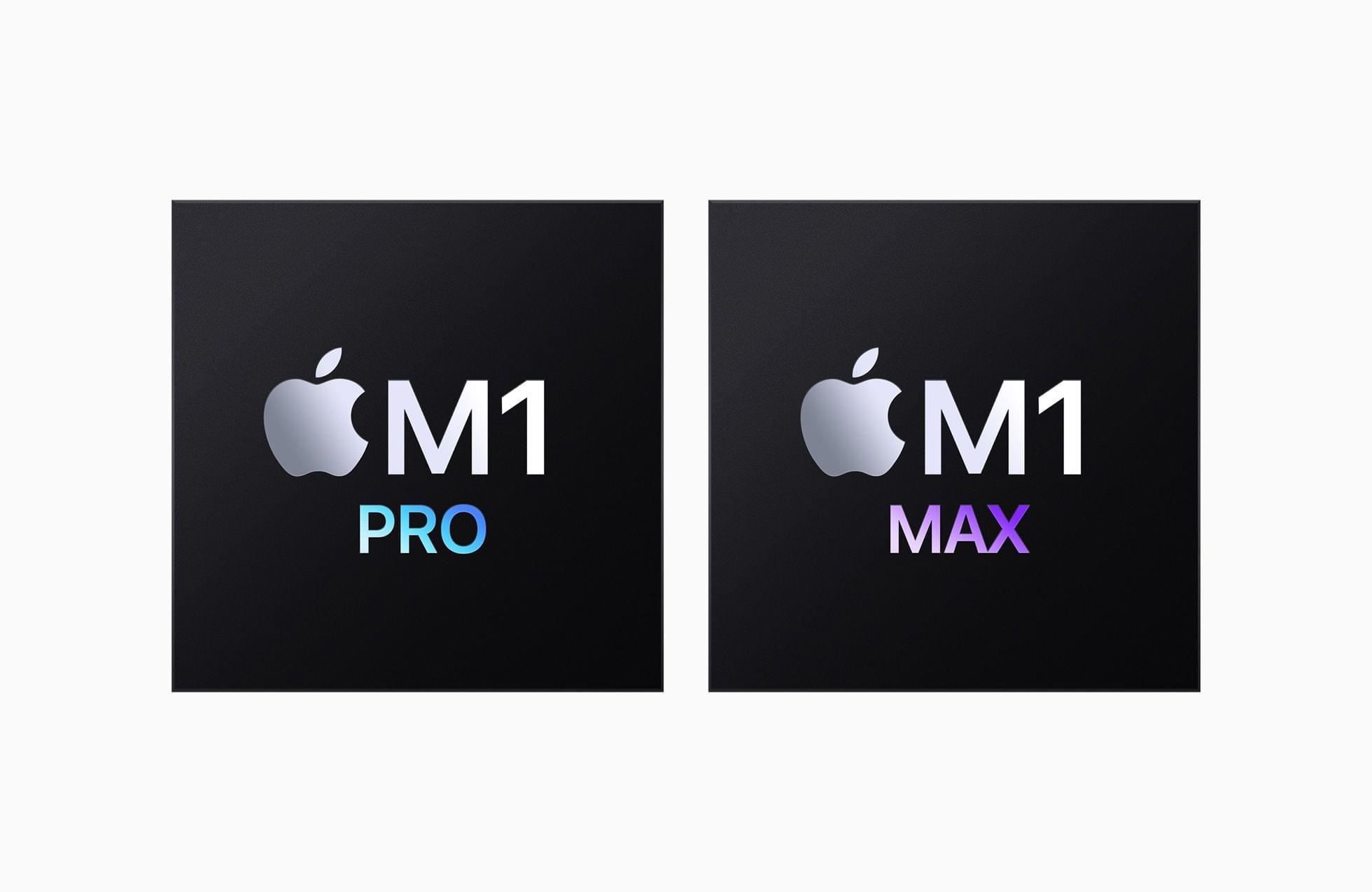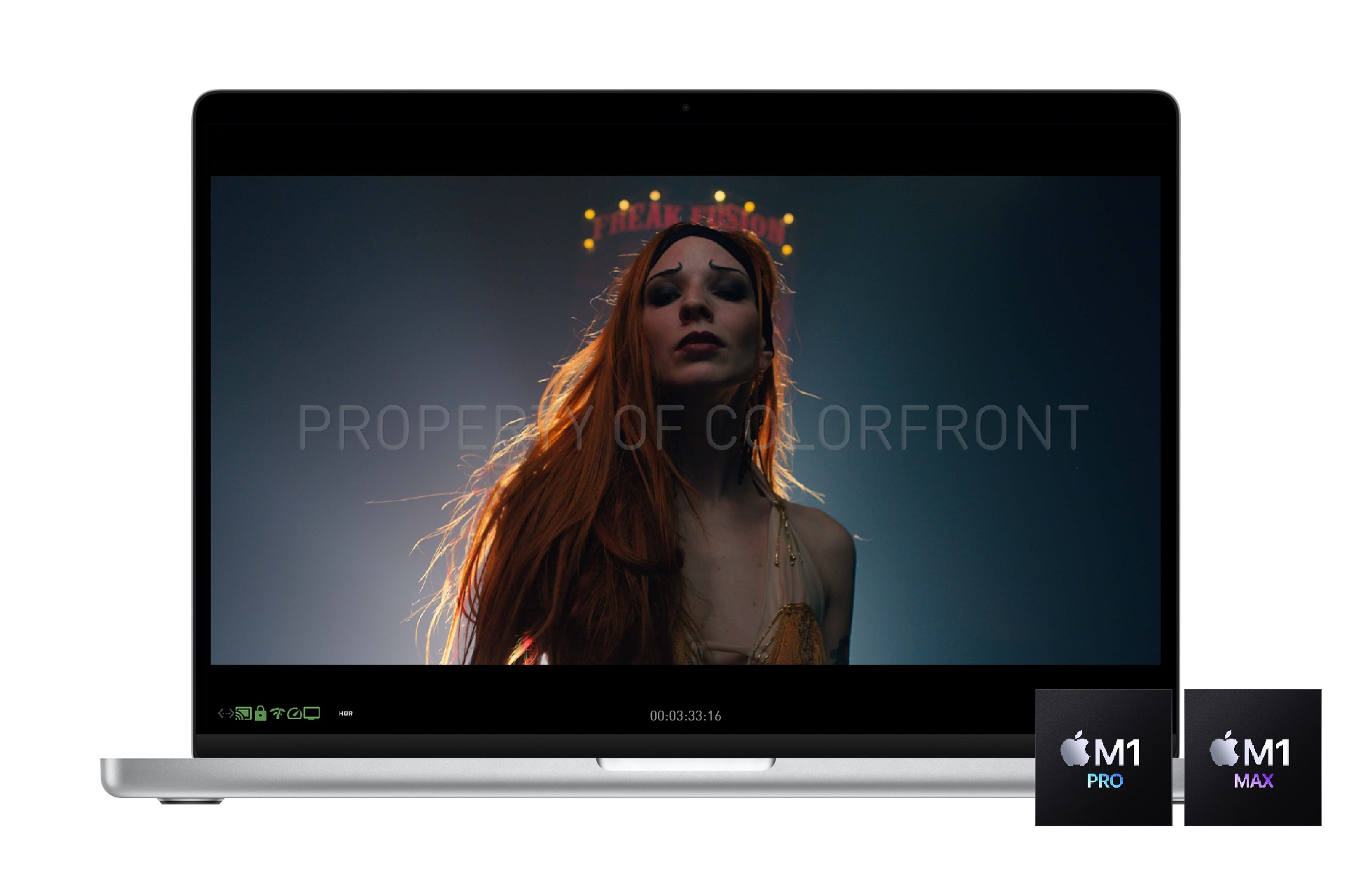 Colorfront Express Dailies and Streaming Player support the new MacBook Pro with M1 Pro and M1 Max CPUs, the new Liquid Retina XDR display and dedicated ProRes accelerators.
COLORFRONT JOINS SRT ALLIANCE TO SUPPORT HIGH-QUALITY, LOW-LATENCY VIDEO STREAMING FOR REMOTE INTERNET/CLOUD WORKFLOWS
Budapest, June 01th, 2021 – has joined the SRT Alliance, a collaborative community of industry leaders and developers striving to achieve high-quality, lower-latency internet video transport. As an active member of the SRT Alliance, this move also supports Colorfront's strategy to deliver robust and reliable robust remote workflows for its motion picture and high-end TV clients who are increasingly adopting internet and cloud-based production and post-production operations.
Colorfront Joins SRT Alliance To Support High-Quality, Low-Latency Video Streaming for Remote Internet/Cloud Workflows |

70 KB
Colorfront Launches New Streaming Server Appliance for Remote Colour-Accurate Post Production Operations
Colorfront has launched Colorfront Streaming Server, a cost-effective live-streaming appliance delivering color fidelity and real-time performance for a variety of secure remote post production operations.
| | |
| --- | --- |
| | The appliance works in real-time with HD, 2K & 4K, and stereo3D content, in Rec709 SDR or HDR with Dolby Vision, and uses SRT (Secure Reliable Transport Protocol) to deliver pristine quality, low-latency live video, plus multi-channel audio, over the public internet to multiple remote clients concurrently. Forensic NexGuard watermarking and 256-bit AES encryption are used to ensure content remains secure and protected. |
Colorfront Launches New Streaming Server Appliance for Remote Colour-Accurate Post Production Operations |

97 KB
Colorfront continually develops products that follow industry trends and help us keep on top of the latest needs. With the prevalence of remote working, Colorfront Streaming Server has proven an amazing product, containing unmatched colour and image science. It is also very easy to set-up and use, compared to several others we evaluated. We love it, our clients love it. Every one who's used it has been blown away.
Jack Jones, digital colourist and CTO, Roundtable Post Production, London
Transkoder Customers
Top facilities from around the world are already using Colorfront Transkoder:
Lights. Camera. Cloud.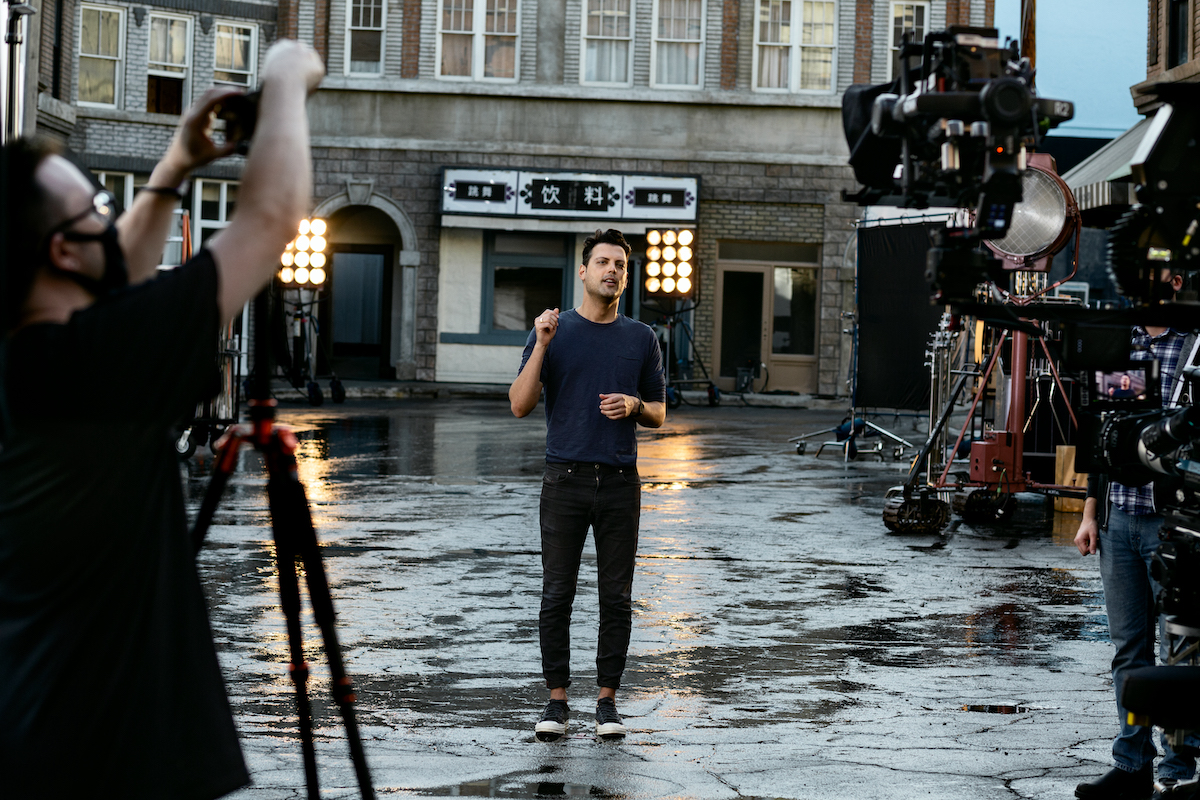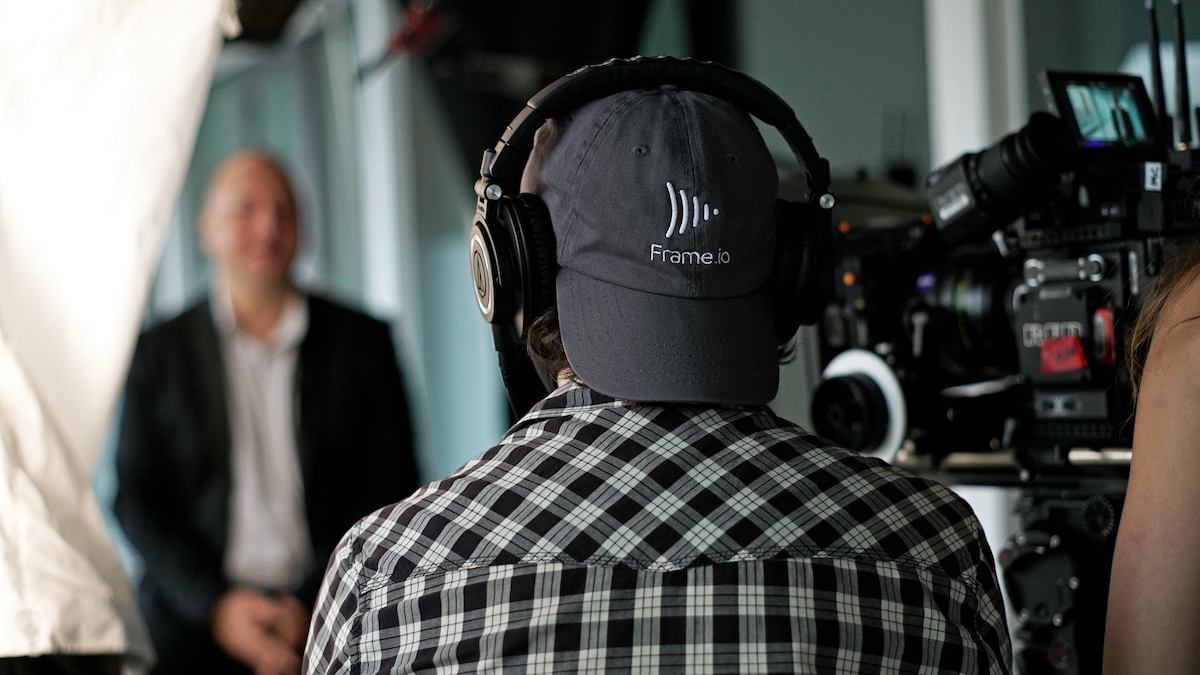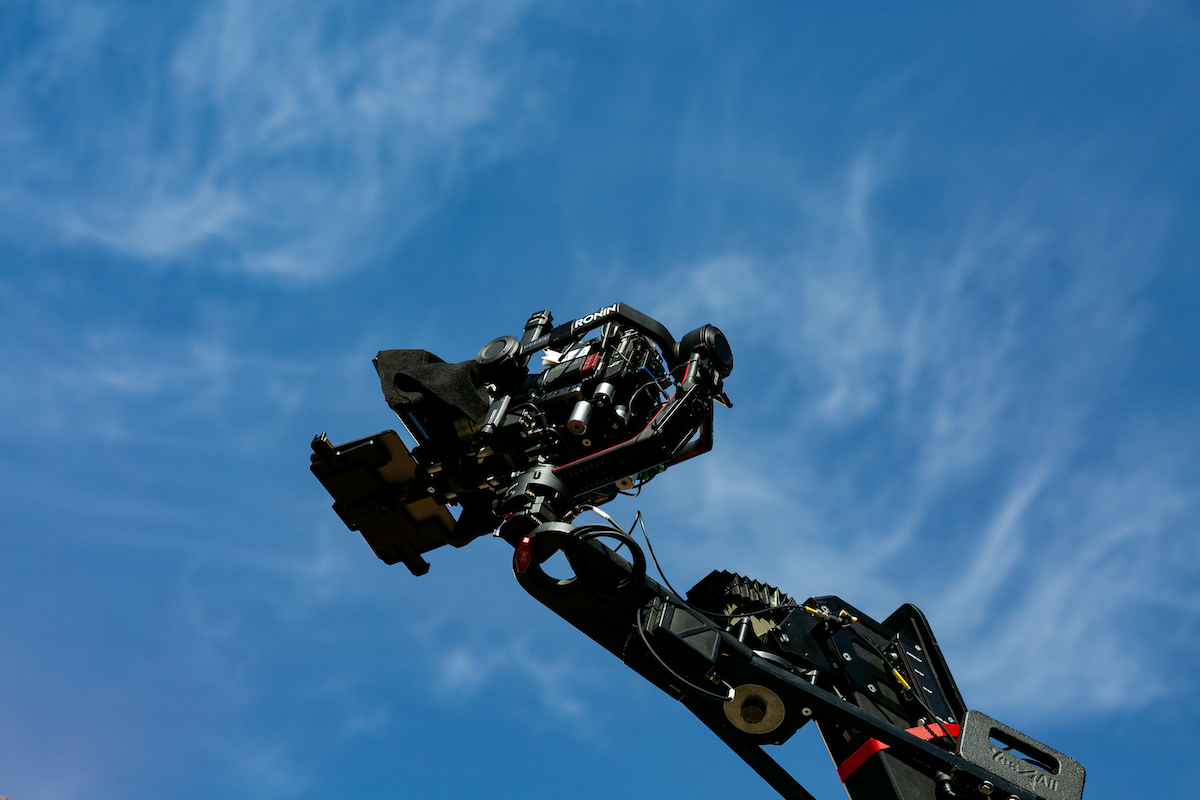 Colorfront is proud to be Frame.io C2C certified launch partner.

Frame.io Camera to Cloud empowers filmmakers and content creators with new ways of working and can dramatically improve existing workflows.
Express Dailies can instantly access video and audio assets from Frame.io directly to create dailies. Play camera originals shot on C2C-compatible cameras from RED, ARRI, and Sony, or high-quality log proxies from Frame.io securely and render deliverables to/from Frame.io directly, without downloading anything.
Frame.io Streaming Launch Event | Frame.io Camera to Cloud | Frame.io Camera to Cloud Technical Guide
COLORFRONT REMOTE/CLOUD WORKING INITIATIVE ENABLES NEW ERA FOR TV & FILM POST WORKFLOWS
Budapest, July 1, 2020 – Colorfront today launched a high-performance, cost-effective, remote working/cloud initiative enabling customers to continue working safely and efficiently as they seek to fulfill the growing global demand for content during the worldwide Covid-19 crisis.
For customers with in-facility Transkoders, Colorfront has enabled high-quality and low-latency remote-access that gives them access to the full-functionality of their systems. For cloud-based workflows, Colorfront has leveraged its many years of practical experience with Amazon AWS and Microsoft Azure cloud services, to offer multi-GPU Transkoder instances in the cloud for fast and efficient rendering, available by the hour.
Colorfront Remote/Cloud Working Initiative Enables New Era For TV & Film Post Workflows |

86 KB
Netflix Production Technology Alliance
| | |
| --- | --- |
| | Colorfront Transkoder is a Netflix Production Technology Alliance Product that meets Netflix technical and delivery specifications today and will continue to do so in the future. The Production Technology Alliance recommends products that have met Netflix's technical and workflow requirements, providing the highest level of innovation, support, and customer service. |
Colorfront is committed to working closely with Netflix to innovate production workflows and support creatives globally.
Colorfront Transkoder was used on some of the most iconic Netflix shows to create and deliver the latest 4K HDR Dolby Vision IMF masters to Netflix.
For more info please see ptap.netflixstudios.com