Colorfront showcases Transkoder 2014 at IBC

Colorfront will be showing the latest 2014 version of Transkoder at IBC at the AJA booth #7.F11, running on HP Z820 workstation, the latest NVidia GPUs, with AJA Corvid Ultra and a SONY PVM-X300 4K broadcast monitor.
The UltraHD short movie Fly was shot on Canon C500 in CanonRAW 3840x2160 UltraHD @ 60FPS, plus additional footage on Canon 1DC in 4K@60p, Fly dailies were processed on Colorfront On-Set Dailies, with h264 and ProRes deliverables, then and conformed, edited, color graded, finished in Colorfront Transkoder, showcasing the cost effective, straightforward process of finishing, mastering and delivering according to the latest standards, while protecting valuable media assets for the future.
See the short movie Fly on Vimeo.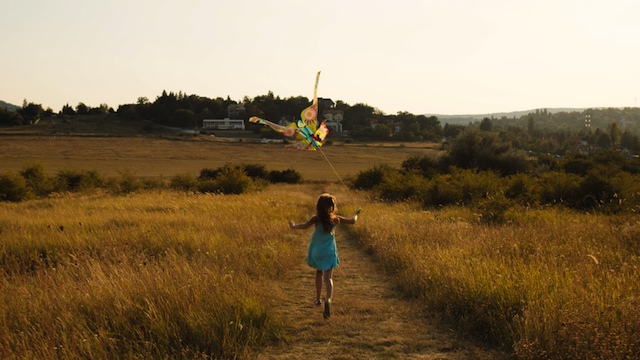 Come to see Fly and Colorfront Transkoder 2014 at IBC on the AJA booth #7.F11.
Transkoder 2014 at IBC
advanced monitoring in UltraHD 3840x2160 at all frame rates including 60p: waveform, vectorscope, historgram, audio waveform etc.
support for all color spaces, including Rec 2020, support for the latest ACES color pipeline, realtime multiple video outputs in different color spaces, with internal processing in full 32-bit per channel floating point
color and image science supporting all relevant camera formats, including: Alexa ARRIRAW, ProRes, Sony F65RAW including 6K, F55/F5 RAW and 4K XAVC and SStP, Canon C500/C300/C100 CanonRAW and MXF, RED RAW including Epic and Dragon, latest GoPro, Phantom, BlackMagic, Indiecam cameras, etc.
support for uncompressed DPX, TIFF, OpenEXR, Jpeg2000, IMF, DCP, DNxHD MXF, Quicktime ProRes, H264/H265 rendering formats etc.
industry leading metadata support, for reading camera metadata, viewing and using metadata in the software, and outputing in various metadata files or embedding file headers such as QuickTime, DPX, and OpenEXR
resolution and frame rate independent, HD, UltraHD, 4K/6K/8K projects supported, fully accelerated on the latest GPUs, including NVidia Quadro K6000, K5000, K4000, Tesla K20, and GeForce Titan cards
realtime viewing of output in QuadHD or HD, support for the latest video cards from AJA, including Kona3G UltraHD 4K support and industry leading support for Corvid Ultra for high frame rate UltraHD and 4K outputs.
support for stereo and HFR stereo modes
conforming timeline from CMX3600 EDL, FCP XML for both FCP7 and FCPX. Confidence check compare online-offline, including 4K, HFR, and UltraHD projects
DCI subtitle support, including stereo 3D and animated subtitles