COLORFRONT STREAMING PLAYER
Streaming Player is Colorfront's streaming video receiver software, that can decode the encrypt HEVC stream from Streaming Server and Colorfront Transkoder / Dailies products, and which supports professional video output to a variety of displays, from your phone to a 4K Dolby cinema.
No dedicated hardware box is needed, Colorfront Streaming Player software can run on both Windows and Mac, iPhone, iPad and the latest AppleTV 4K. For video monitoring, you can connect a consumer monitor via the HDMI output of the Apple M1 Mac Mini, Mac Studio or MacBook Pro M1 directly, or to an Apple XDR Pro display via Thunderbolt 3.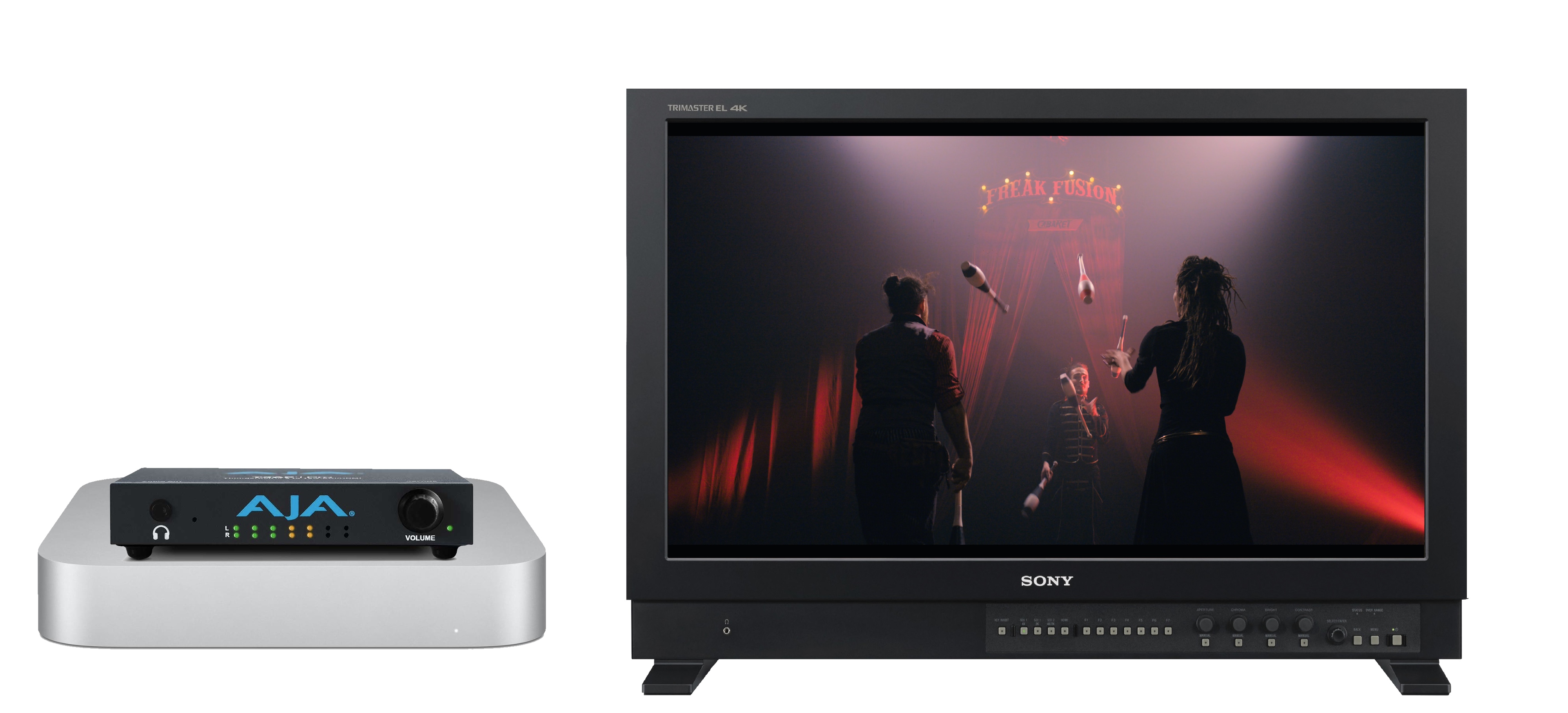 Colorfront Streaming Player also supports the Blackmagic Design UltraStudio 4K Mini, as well as the AJA T-Tap Pro, both inexpensive small form-factor Thunderbolt connected professional video output solutions, with 4K HDR video output via both 12G-SDI and HDMI. Upto 16 channels of embedded audio are available via SDI, or upto 8 channels via HDMI.
Colorfront Streaming Player also supports Dolby Vision output using AJA T-Tap Pro via HDMI to a consumer display, such as an LG OLED.
Supported Apple hardware includes
Apple TV 4K
iPhone 12 & 13 Pro and Pro Max
iPad Pro 12.9"
MacBook Pro M1 / M1 Max
Mac Mini M1
iMac M1
Mac Pro with optional Apple Pro Display XDR
Streaming Player PDF brochure |

800 KB